Appsessment Features
An abundance of features to make documentation beautiful, professional and simple to use.
Simple. Effortless. Proficient.
Using Appsessment doesn't limit educators to one form of documentation, it enables educators to record children's learning in a variety of different ways, through customised templates and a variety of features.
Appsessment simplifies the process of collecting documentation and replaces the day to day paperwork by documenting children digitally. Our features also involve a proficient way to create high-quality documentation for each individual child which can also be shared with parents at the centre.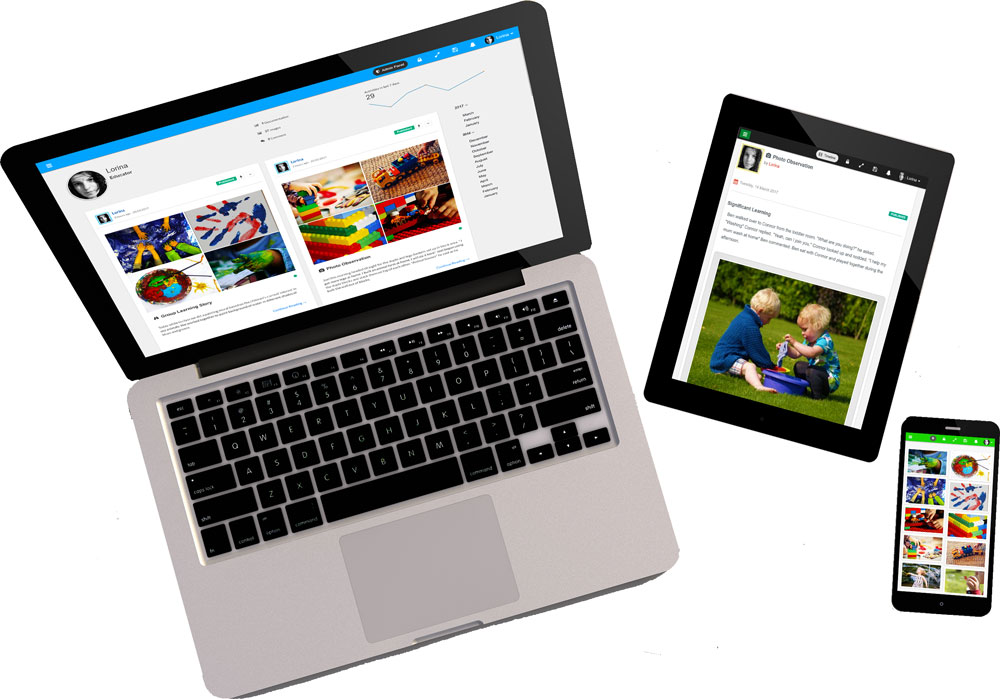 Image Handling
No more cropping, resizing and rotating photos by hand. Appsessment generates perfectly optimised versions of your images so they look great on your documentation and timeline regardless of what device or screen your audience are using.
Creative Control
Customise your documentation templates anyway you like. Decide which framework to use, choose your fields, change the headings and create a template that best fits your style of work.
Timeline Updates
Adding children documentation to the timeline couldn't be any easier. Our App includes flexible layouts that present your content in the most outstanding way to parents and educators.