Celebrating 6 Months Anniversary of Appsessment
Monday, 11 September 2017
News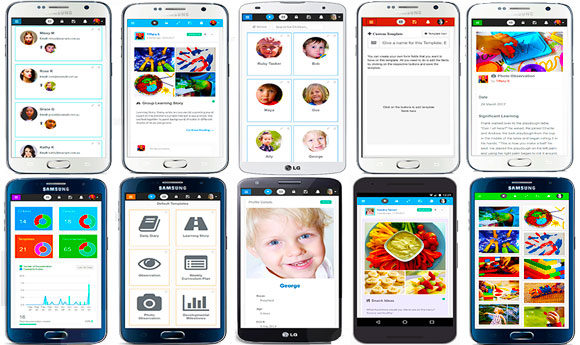 Appsessment hits the 6 months mark today and we would like to firstly thank all our users who have supported us during our exciting journey since the release. Thank you! We really appreciate and are very grateful for all the positive feedback we have received so far and it has been a really fun, exciting and a very busy 6 months since the launch of Appsessment. We cherish every single user of Appsessment and we feel super excited when some of our users wrote to us to tell us how much they love using Appsessment for their service and the excellent feedback they received from their Parents. That is the most rewarding experience for us that validates and compliments our hard work.
In the past 6 months, we have released tons of many new features in Appsessment and if you have been following us since the release, you will notice how far we have come in just 6 months. Appsessment keeps getting better and better and we have had 8 big version releases in just 6 months which certifies how active and efficient Appsessment development team is in rolling out new features in record time. We will continue to add features based on your requests and as a matter of fact, we are currently working on an exciting "Reports" feature which will be released in the next version that many of you will love. So if you have anything in mind, do let us know what you want!
Here is a recap of some of the features we have included over the past 6 months:
Appsessment Mobile Apps for iOS and Android.
Parent Input Forms to send to Parents for feedback that they can fill-in from the App and send back to the educator.
Parent Reminder Forms that can be sent to the parent timeline.
Upload Documents and Files - Policies, Newsletter files, Forms to sign, Aussie Childcare Network Templates, Illness Forms, Medication Forms, Calendar of Events, Community Information, Events that are happening at the centre and more.
Duplicate documentation and edit to save time.
Parents able to contact centre from their Portal.
Additional information in Child Profile (address, medical history, emergency contacts, etc).
Parent Consent forms.
Welcome Packs for Parents, Information on Appsessment etc.
Display Posters.
New Subscription Plans.
New Default Templates.
Virtual Tour and comprehensive Tutorials.
Literacy and Numeracy Indicators and much more!
As you can see, we have rolled out an abundance of features and awesome updates in such a short time. We listen to all feedback, we work on implementing it and try to make it happen. We always ensure our users comes first and it is important to us that you are happy when using Appsessment.
If you haven't already checked our Appsessment, please do so. We offer you 14-days money back guarantee and both Educators and Parents will enjoy using a professional App for documenting and sharing children experiences in a most secure and efficient way.
To mark our 6 months anniversary, we are offering a coupon code that you can use to receive 50% discount for the first 3 months. This coupon can be used by all new users who are yet to try Appsessment. If you haven't checked out Appsessment yet, this will be the best time to do so. When creating your App, remember to use the below coupon code to receive 50% discount in your first 3 invoices.
Coupon Code
Half Price for 3 months!
HAPPY6MONTHS
Now that you get 3 months at half price, along with 14 days money back guarantee, there is no reason for you to not try Appsessment and make the most of this special offer. Please note, this coupon code for 50% discount offer is valid for 10 days only so do get started before it expires.
Once again we really thank you for your continued support! We look forward to the years ahead!
Thank you!