Removal Of Video Upload Feature In Appsessment
Tuesday, 04 July 2023
News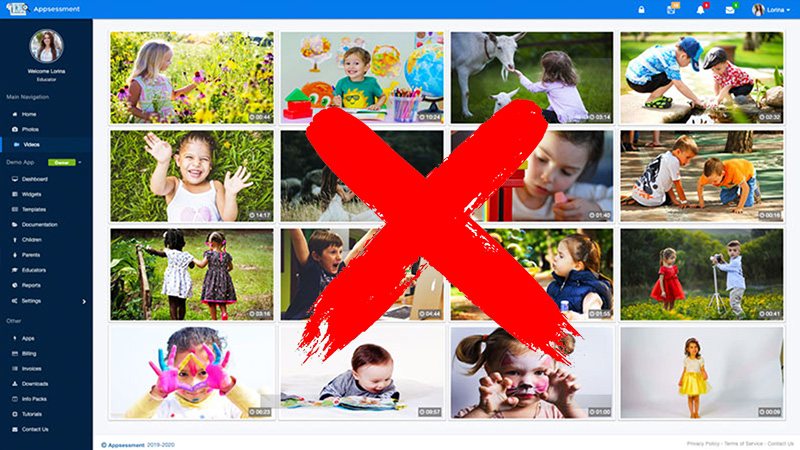 After a lot of consideration, we have decided to remove the Video upload feature in Appsessment. As a result, all users (both parents and educators) will no longer be able to upload videos in the documentation updates. We recommend that you use the Photo upload feature instead.
Why Is Video Upload Feature Removed?
One of the main reasons for this decision is due to the changes in the video processing policies with our current third-party video hosting provider. Apart from this, we wanted to stricten our data location policy as well. So far, all data that you create and upload in Appsessment, except for videos, are securely hosted on our servers that are hosted in Australia so the data protection is governed under the Australian law. Only for the videos, we had to host it offshore since the third-party we use for processing and converting the videos is an American company. By dropping the video upload feature, we are now able to ensure 100% of our data stays in Australian servers only. This is one of the main reasons we decided to go with this decision.
What Happens To Existing Videos?
In regards to the videos you have already uploaded in your past documentation updates, we will continue to host these videos for another 2 months until 5th October so this gives you enough time to take a back-up of these videos and documentation. After this date, all existing videos will be deleted. We will send you another reminder closer to that date before we delete the existing videos. Please ensure you have taken back-up of all videos before this date.
What Happens Next?
All new video uploads will no longer work and it will show an error when you try to add a new video. Soon, we will be releasing an App update that will remove the video uploading options.
We really apologise for any inconvenience this may cause. The photos feature will continue to work as usual and please use the photo updates as a replacement for videos.
Thank you for your support and we really appreciate your understanding of these changes.