Appsessment 1.4 - Preparing for Mobile App Release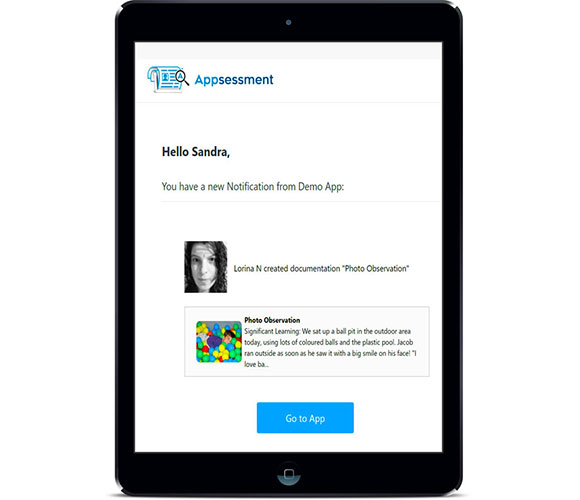 We have updated Appsessment to version 1.4. This version is released with some changes to prepare Appsessment for our upcoming Mobile App that will be released very soon. Here is the list of updates we have added to our App today:
Appsessment.com:
We have now moved our Appsessment web address from Appsessment.com.au to Appsessment.com url. Although Appsessment was created around Australia's EYLF and NQS Framework, we have noticed there were a few centres from USA and UK who have also been using our service for their centres due to the unique features Appsessment offers. Therefore, we have moved our web url to a more generic '.com' website address to accomodate the international audience. Users can still reach our App using the '.com.au' url and this should not affect your App access.
Improved Notification Emails:
We have improved our Notification emails to be more descriptive about the notification to improve user experience when being notified via email.
Invitation Validity:
We have increased the validity period from 21 days to 2 months for all new invitations that are sent to Educators and Parents to join your App since we noticed some parents join the App even after 3 or 4 weeks.
Mobile App:
This is the Biggest Feature and the highlight of our next 1.5 version release. This is the reason why this version is released. We have made a few structural updates to the App to prepare for our upcoming Mobile App release. We will be releasing a Mobile App for Appsessment in the coming weeks which you can download and install from Google Play for Android devices and App Store for iOS devices. The above updates set the stage for our upcoming Mobile App and stay tuned for further updates once our App becomes available for download for Android and iOS.
Stay tuned... more updates on our Mobile App will be coming soon.