Appsessment 2.5 - Push Notifications
Sunday, 10 March 2019
News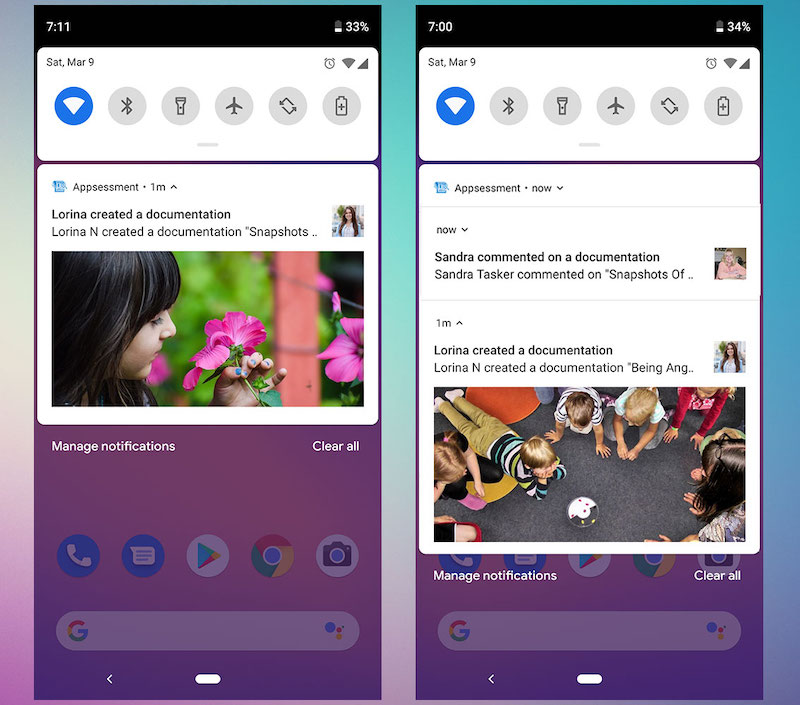 Push Notification is here! Appsessment version 2.5 is now released and this version includes a very useful feature for parents and educators - receive push notifications from Appsessment using the mobile app and even from your browser. With this enabled, you can even disable email notifications in your profile settings if you no longer require that. This allows you to easily stay updated on all new notifications.
This feature is available in both Android and iOS version of the Appsessment mobile app as well as the web application when you access Appsessment from your internet browser.
Along with this update, there are many more fixes and enhancements included in this version. Here is the full list:
Push Notifications - obviously, this is the biggest feature in this version.
Separate App Settings for educators and parents to enable / disable email notifications in your centre app.
Register button in welcome page for new parents to easily register an account if they don't have an account yet.
Back button in Android Mobile Apps to go back to Timeline instead of closing the App.
[FIX] Parents will not be notified if a documentation is published after their child profile is trashed.
[FIX] The scroll issue in Framework modals for mobile screens.
[FIX] Photo upload issue in older version of iPads and other ios devices.
[FIX] Optimise the App page initial loading time.
Some updates to prepare for the next version release where we are planning to introduce a very big feature soon. (ssh.... its a secret and it will be revealed soon!)
Security updates.
We hope you find the new updates useful. This feature release is also in preparation to much bigger updates that are currently in development and are scheduled to be released in Appsessment in the coming months. Appsessment is only going to get better and better!!! So stay tuned...
Remember to update your mobile app from App Store or Play Store. If you have any questions, feel free to reach out to us using the Contact Us page.
Thank you for your support. If you are yet to try Appsessment, get started today and start documenting children at your centre in a more streamlined way. Once you try it, you will find Appsessment making your life so much more easier. Our plan starts from just $10 a month that includes all features such as creating documentation and updating parents directly, upload photo and videos, create custom templates, generate reports, send private messages to parents, adjust the app settings based on your requirements, etc. There are a lot of features in Appsessment which will be very helpful for all centres.