Appsessment 3.6 - Paperless Digital Signatures Now Available
Saturday, 12 December 2020
News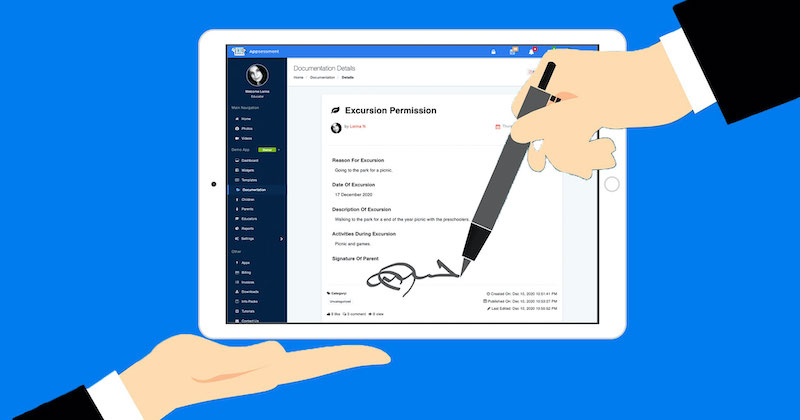 Need to get a document or form signed by a Parent or Educator?
Digital Signatures is an important feature that is now available in Appsessment! This new feature enables Educators and Parents to sign forms digitally within their App.
This feature is necessary and can be included on a wide range of forms that require informed consent from Parents such as media release forms, excursions forms or for Educators to sign forms as per regulations requirements such as administering medication or for injury/illness forms.
The digital signatures feature is efficient for both Educators and Parents to use and now you can use Appsessment's new feature of digital signatures by simply signing on the signature pad using your finger for touch screens or your mouse on your computer device.
Along with this, we have also added "Medication Form" and "Excursion Permission" Form under Default Templates that will help you get started.
We hope you like this new and very useful feature to Appsessment that is released in version 3.6.
If you are using our Mobile Apps, please update your App to version 3.6 from the App Store or Play Store.
If you are new to Appsessment, click here to get started at just 75¢ per child.