Appsessment 3.8 - Attach Photos, Add People, Delete Own Comments And More In Private Messages
Sunday, 30 January 2022
News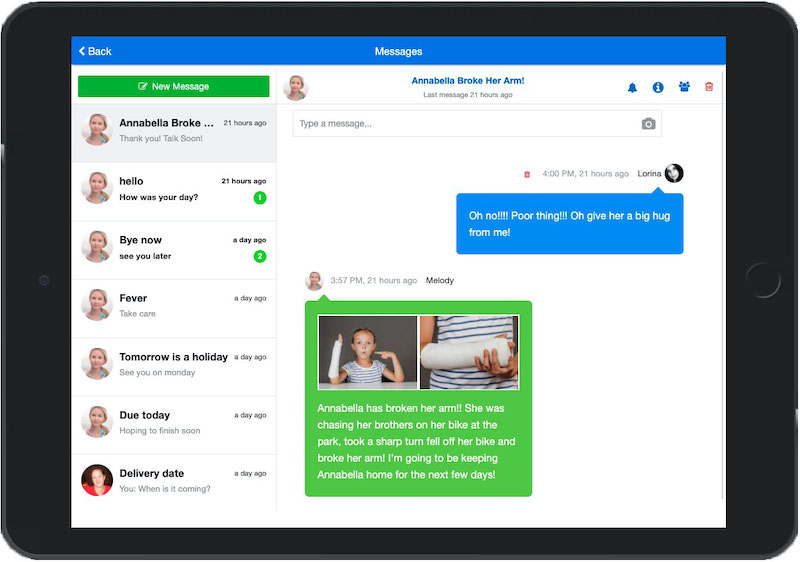 Appsessment version 3.8 is now available and we have updated our Private Messages with a variety of features that will enable educators to have more control when using the Private Message feature to communicate to other educators and parents in your Centre's App.
In Private Messages you can now:
Attach photos in private message replies.
Attach photos when creating a new conversation.
Able to edit conversation heading.
Delete users in existing conversation.
Add new people to existing chat messages.
Able to see the paragraph spacing in messages typed.
Able to delete own comment.
Private Messaging enables Educators and Parents to contact each other, without others connected to your Centre App knowing or reading what has been sent. This helps to communicate confidential messages that Educators and Parents may want to share with each other privately such as issues or concerns they may have on what's happening at the centre or with someone else at the centre.
Please note that if you are using Appsessment from your mobile or tablet, these new private messages features documentation will only work if you are using the 3.8 version. Also kindly inform the parents to update their Appsessment Mobile App to version 3.8 so these features are available to them.
You can update your Mobile Apps to version 3.8 from the App Store or Play Store.
If you are new to Appsessment, click here to get started at just 75¢ per child. There are tons of features that will make your documentation process a lot easier while using Appsessment at your centre.